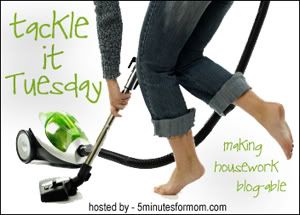 I am SO going to double dip (NO - wait!) TRIPLE dip on this one! lol. I have been putting off my Christmas list for my grandkids. I have had in my mind what I wanted to make for them but hadn't gotten it down and organized. Earlier today I was reminded that it was 100 days to Christmas.. or there abouts.. I had just said a few weeks ago that I needed to quit procrastinating and get planning. With making homemade gifts it takes time to plan, get materials ready and make them!!! So I printed out some gift list forms and said I gotta get this done. Then I visited my
friends blog
. Here again, Diane reminded us that it is getting close. Ok... stress level going up. Checked out another website,
100 Days to Christmas
, and decided to linkup. You know when you hear it once that is important, but when you are reminded a second time, you better sit up and pay attention! Hence, I did my Christmas list for the Grandchildren! I am getting materials collected to get a Christmas organizer going so that this year, I don't get behind with the unexpected! I am getting the patterns/instructions gathered to go in the notebook with these lists so that everything stays together and I don't have to go hunting each time I start/work on a project!
So how am I triple dipping? I did a "
Tackle it Tuesday
" (my first), crossed off a project from my
procrastination
list, and joined
100 Days to Christmas
! WAHOO! Now that feels good!
Want to see what others have/are doing for these challenges? Click on the buttons above or on the highlighted areas in my post and check them out. All are GREAT websites!